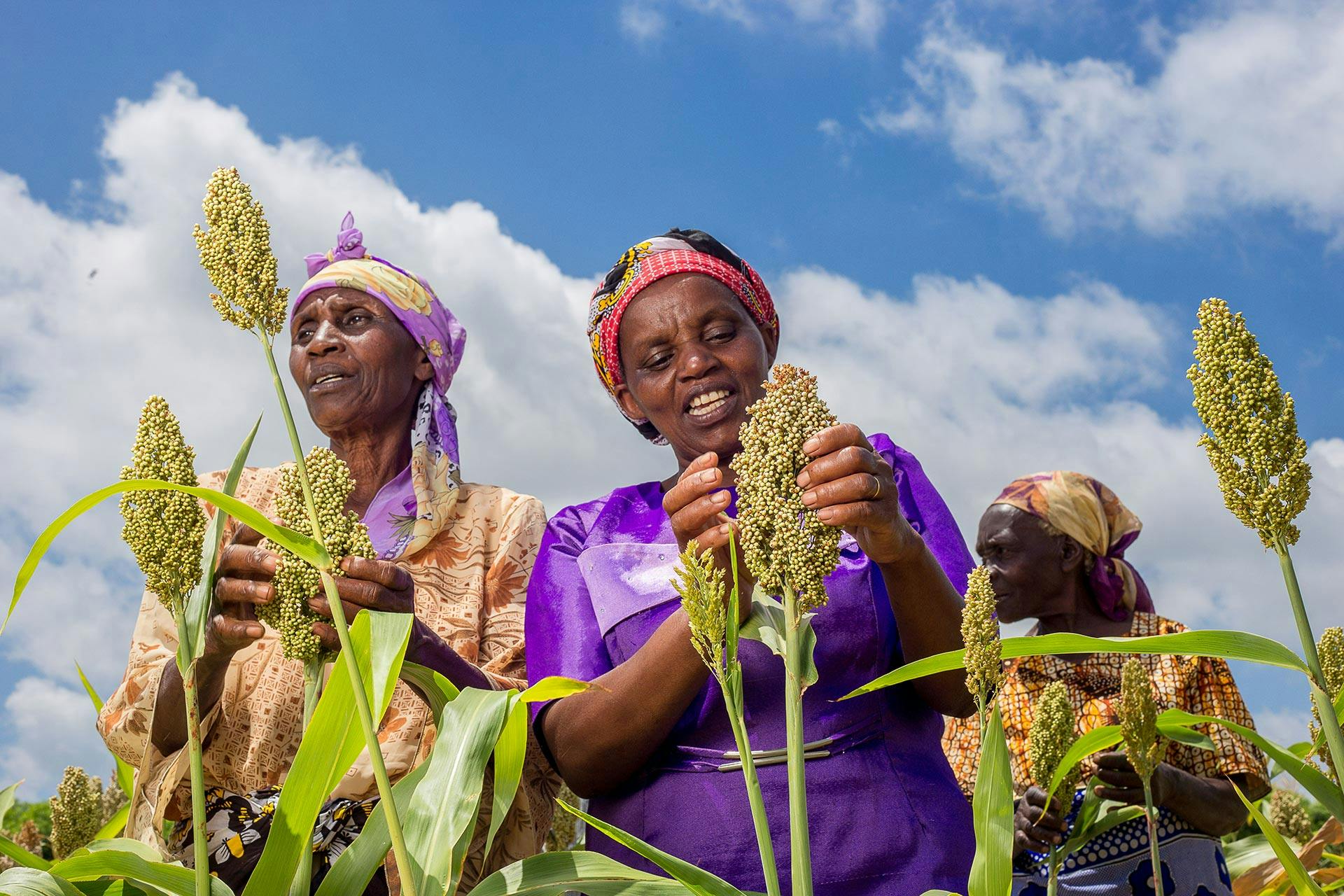 Introducing Africa Biennial Biosciences Communication (ABBC 2023) Symposium
The International Service for the Acquisition of Agri-biotech Applications (ISAAA AfriCenter) and partners present the 5th edition of the Africa Biennial Biosciences Communication (ABBC 2023) Symposium, to be held on August 22-25, 2023 in-person, in Nairobi Kenya. ABBC2023 comes at an opportune time for retrospect on whether communication trends match up with advancements in new breeding tools that contribute to the ambitious plans, goals and priorities of Africa's Agenda 2063, from a Food Systems and Planetary Health standpoint.
ABBC2023 will be held under the theme: "Evolution of Genetic Improvement Tools in Agriculture: Is communication matching up?"
ABBC provides a platform for stakeholders in, and with passion for biosciences, to actively exchange experiences and best bet practices towards improving bioscience communications. This is in cognizance that an improved bioscience communications framework is a precursor to an enabling environment, guided by workable biosafety regulatory systems. ABBC2023 will be the 5th edition since its inception in 2015 and will build on lessons and reflections from previous sessions.
The symposium, planned in the form of a keynote address, thematic presentations, panel discussions, case studies, breakout sessions, targeted side events, plenaries and exhibitions, will primarily focus on the following sub-themes:
Evolutionary trends in global agricultural genetic improvement tools and their contribution towards planetary health
Trends in regulatory and policy perspectives shaping adoption of new breeding tools
Dynamism in global communication trends and their impact on perceptions about new breeding tools in the context of a systems thinking approach towards sustainable development
The symposium will bring together diverse stakeholders and multidisciplinary teams contributing to planetary health through crop and animal breeding to decipher evolution of genetic improvement and best bet communication practices. It aims to synergize efforts by various actors towards improvement of Africa's food and feed systems amid climate change, gender and social inclusion challenges.
Symposium Goal:
To align communication approaches with advancements in new breeding tools for enhancing their contribution to food systems and planetary health
Symposium Objectives: 
Share lessons from the last two decades of communicating about modern biotechnology and implications on progress with new breeding tools. 
Interrogate narratives framing regulatory and policy perspectives on new breeding tools and their impact on Africa's goal for a transformed agriculture in line with Agenda 2063.
Determine best-bet communication practices on  new breeding tools that contribute to advancing sustainable food systems and planetary health goals.
Participants will comprise among others:
Researchers
Regulators
Policy and decision makers
Private sector
Communication practitioners – journalists in traditional and new media, science communication experts and linguists
Special interest groups- youth, women, PLWD, faith-based and community leaders
Farmers
Background
Crop and animal breeding has evolved over thousands of years from the domestication of wild species to new breeding technologies being employed in modern agriculture. This evolutionary journey is marked with major milestones that enabled humankind to increase food production to match the growing population against biotic and abiotic production constraints. In addition, it addresses challenges such as unpredictable climatic conditions as well as emergent and invasive pests and diseases. Every milestone in cross-breeding, mutagenesis, genetic engineering, marker-assisted selection, to genome editing has in some way built on the strengths of the preceding technology, with a resultant increase in speed, precision, and efficiency. Ironically, there is a growing misconception that new breeding tools are 'revolutionary and will replace the classical breeding methods or even 'play God'. This has caused inconsistency in messaging creating unrealistic public expectations, mistrust of science and delayed implementation of policy decisions.
A deeper understanding of the genetic improvement evolutionary journey with corresponding trends in communication is therefore critical in appreciating opportunities presented by new breeding technologies, in the context of food systems and planetary health. ABBC2023 will provide a platform to showcase innovations, share lessons, forge partnerships and highlight opportunities for Africa to embrace in addressing her unique and monumental challenges in agricultural production, grounded on effective communication.